This stock is at the heart of the electric vehicle revolution 
Today's "Bright Idea" is an emerging opportunity at the forefront of the attempt to solve a global Lithium crisis…
*Sponsored by American Lithium Corp, please see disclosures below
Breaking:
American Lithium Corp (
Nasdaq:
AMLI
) is Heating Up
The Love Triangle Turning Lithium Mines into Pure Gold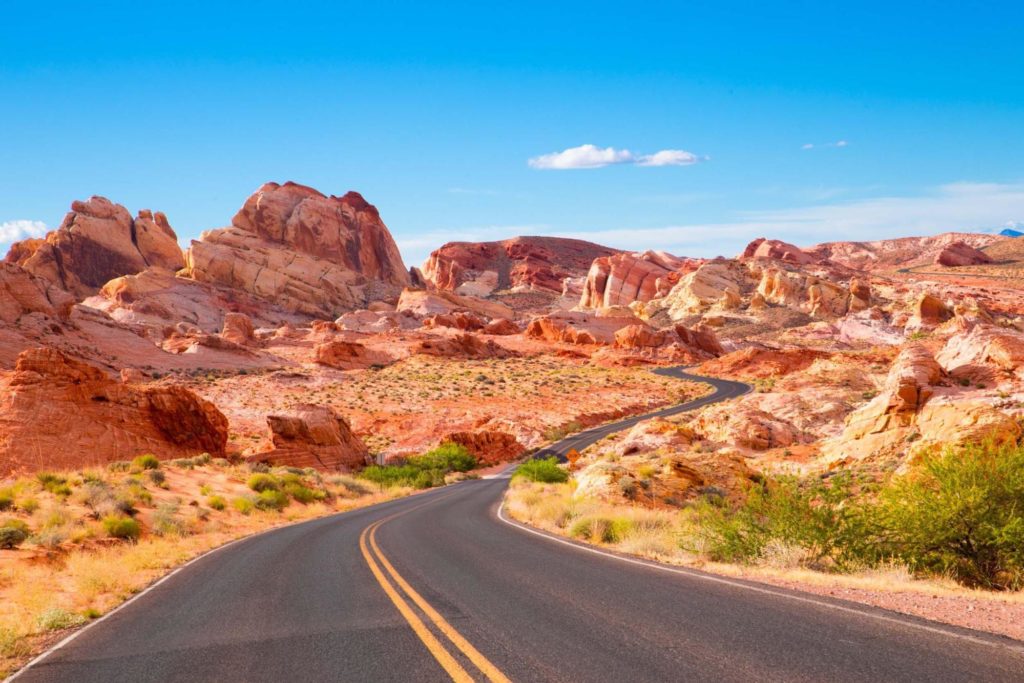 Three South American countries – Argentina, Bolivia, and Chile – make up the famous "Lithium Triangle." 
Along with Peru, the four nations contain two-thirds of the known global lithium reserves. 
But in the past couple years, a far more consequential Lithium Triangle has formed: 
The United States, 

China, and 

Global auto manufacturers.
All three are snatching up lithium mines to guarantee their own future. On top of that, all of the biggest lithium miners are expanding operations. 
That makes lithium companies in the right location extremely valuable as rich buyout targets.
The competition to buy lithium mines is intense, with soaring asset prices, low development costs, attractive government subsidies and pre-purchased inventory. Even unopened mines are being acquired rapidly.
For example, Argentina's Caucharí-Olaroz mine, which expects to begin producing in 2023, is already majority-owned by a Chinese company.
But recall that lithium deposits are everywhere. For many, their location makes them worthless. In just the last couple years, they've been found in places as disparate as Iran or India.
But the ideal place, and perhaps the only place, for car and battery manufacturers to get lithium is the United States. 
Anywhere else is just too risky.
For example, Mexico recently nationalized the largest lithium reserves in the world; it was expected to produce about half of 2021's lithium production annually.  
Any guesses who is operating the mine? Chinese company Ganfeng Lithium.
So, as you can imagine, mines in the U.S. should command a huge premium over anywhere else in the world. And there is nowhere in the country as hospitable to lithium mining as Nevada.
The State of Lithium in the Lithium State
Lithium has become a major industry in Nevada, which now has over 17,000 prospecting claims for this "white gold." 
Former Nevada Governor Steve Sisolak famously stated, "Nevada can be to lithium what Wall Street is to finance, or what Silicon Valley is to technology."
In other words, Nevada is the best place in the world to own a lithium mine…
…if you know what to look for.
Mining lithium is a unique challenge, requiring a blend of technical science and a touch of art. 
Not all mines have equal value, and some may not be worth anything. 
A valuable lithium mine needs the right kind of deposit, a strategic location, mining expertise and the infrastructure to bring the lithium to market.
It's a tall order, but our partners at the Katusa Research Special Situations team have identified one company that fits all of those.
SPECIAL SITUATIONS STOCK ALERT:
American Lithium Corp.
(Nasdaq: AMLI)
American Lithium (AMLI) is currently racing to become only the second producing lithium supplier in the United States. 
That makes it the prime target for a buyout by a major lithium miner or even a car manufacturer.
American Lithium's primary project, called TLC, is located in the heart of Nevada. 
It lies just outside a town nicknamed "Queen of the Silver Camps," for its rich history producing silver. TLC is targeting to be a major producer. 
In fact, it has already shown the potential to be a substantial producer of low-cost, high-purity lithium carbonate. 
How substantial? 
U.S. lithium reserves in 2021 were estimated at 750,000 tonnes. 
American Lithium's TLC project has more than twice that in measured and indicated resources. 
It's nearly as big as the only operating lithium mine in the U.S.
The lithium is in an ideal form: a large-scale, near-surface deposit. And the project is just a 3.5-hour drive from Tesla's Gigafactory.
The numbers behind American Lithium are where things get really interesting…
"Buy One Mine, Get One Free"
The economics of the company's U.S. project, TLC, are simply mind-boggling… 
According to AMLI, it has an NPV of $3.6 billion at $20k/tonne of lithium Carbonate. 
But the USGS average for 2022 was $37k/tonne LCE. 
And the current market cap is less than $500 million.
And somehow, it gets better…
American Lithium also possesses a lithium project in Peru, situated just outside the Lithium Triangle, with a free-trade agreement with the U.S. 
This project is estimated to be the sixth-largest hard rock lithium project in the world, based on only one-third of the target area. 
The possibilities are immense. And it's perfectly positioned near a major highway, hydro-electric power, and abundant water.
That gives the second project an NPV of $1.5 billion at $12,000 LCE—again, vastly underestimated given the current lithium market. 
These are both world-class lithium assets, strategically located in mining-friendly countries that stand to profit greatly from Mined-in-America policy.
As China, the United States and global car manufacturers feverishly fight to lock down lithium supply, these projects are only gaining in value.
The Special Situations Team has put together an in-depth report on American Lithium.
In it, you'll learn about:
American Lithium's

third

project—

the fifth-largest undeveloped uranium deposit in the world

.
The proven management team rapidly accelerating American Lithium's assets toward production.
The company's groundbreaking technology that

helps it to extract lithium faster than any of its competitors

.
The updated resources and new economic studies that

reveal the incredible value American Lithium

is about to unlock.
Made in America lithium-ion batteries are the future. And AMLI is hoping to make a killing off of it.
This is a rare gem, but you need to make sure you understand your risk, and the potential rewards that come along with it. Investing is risky and it is always the right decision to do your own investigation. I think you'll agree with my opinion.
So take all the information in, do your due diligence, and see if this opportunity has a place in your portfolio!
Regards,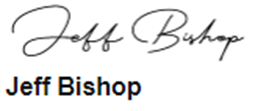 IMPORTANT DISCLAIMER 
Katusa Research, as a publisher, is not a broker, investment advisor, or financial advisor in any jurisdiction. Please do not rely on the information presented by Katusa Research as personal investment advice. If you need personal investment advice, kindly reach out to a qualified and registered broker, investment advisor, or financial advisor. The communications from Katusa Research should not form the basis of your investment decisions. Examples we provide regarding share price increases related to specific companies are based on randomly selected time periods and should not be taken as an indicator or predictor of future stock prices for those companies.
American Lithium Corp has reviewed and sponsored this article. The information in this newsletter does not constitute an offer to sell or a solicitation of an offer to buy any securities of a corporation or entity, including U.S. Traded Securities or U.S. Quoted Securities, in the United States or to U.S. Persons. Securities may not be offered or sold in the United States except in compliance with the registration requirements of the Securities Act and applicable U.S. state securities laws or pursuant to an exemption therefrom. Any public offering of securities in the United States may only be made by means of a prospectus containing detailed information about the corporation or entity and its management as well as financial statements. No securities regulatory authority in the United States has either approved or disapproved of the contents of any newsletter. 
Katusa Research nor any employee of Katusa Research is not registered with the United States Securities and Exchange Commission (the "SEC"): as a "broker-dealer" under the Exchange Act, as an "investment adviser" under the Investment Advisers Act of 1940, or in any other capacity. He is also not registered with any state securities commission or authority as a broker-dealer or investment advisor or in any other capacity.
HIGHLY BIASED: In our role, we aim to highlight specific companies for your further investigation; however, these are not stock recommendations, nor do they constitute an offer or sale of the referenced securities. Katusa Research has received cash compensation from American Lithium Corp as reported in their May 8, 2023 news release and is thus extremely biased. It is crucial that you conduct your own research prior to investing. This includes reading the companies' SEDAR and SEC filings, press releases, and risk disclosures. The information contained in our profiles is based on data provided by the companies, extracted from SEDAR and SEC filings, company websites, and other publicly available sources. 
HIGH RISK: The securities issued by the companies we feature should be seen as high risk; if you choose to invest, despite these warnings, you may lose your entire investment. You must be aware of the risks and be willing to accept them in order to invest in financial instruments, including stocks, options, and futures.
NOT PROFESSIONAL ADVICE: By reading this, you agree to all of the following: You understand this to be an expression of opinions and NOT professional advice. You are solely responsible for the use of any content and hold Katusa Research, and all partners, members, and affiliates harmless in any event or claim. While Katusa Research strives to provide accurate and reliable information sourced from believed-to-be trustworthy sources, we cannot guarantee the accuracy or reliability of the information. The information provided reflects conditions as they are at the moment of writing and not at any future date. Katusa Research is not obligated to update, correct, or revise the information post-publication.
FORWARD-LOOKING STATEMENTS: Certain information presented may contain or be considered forward-looking statements. Such statements involve known and unknown risks, uncertainties and other factors which may cause actual results or events to differ materially from those anticipated in these statements. There can be no assurance that any such statements will prove to be accurate, and readers should not place undue reliance on such information. Katusa Research does not undertake any obligations to update information presented, or to ensure that such information remains current and accurate.
RAGINGBULL DISCLAIMER
*PAID ADVERTISEMENT.
RagingBull has been paid one hundred thousand dollars by ach bank transfer by American Lithium Corp for advertising American Lithium Corp from a period beginning on June 12, 2023 through August 12, 2023 of the same year.  As a result of this advertisement and other marketing efforts, Raging Bull may receive advertising revenue from new advertisers and collect email addresses from readers that it may be able to monetize. As of the date of this advertisement, the owners of Raging Bull do not hold a position in American Lithium Corp. This advertisement and other marketing efforts may increase investor and market awareness, which may result in an increased number of shareholders owning and trading the securities of American Lithium Corp, increased trading volume, and possibly an increased share price of the American Lithium Corp securities, which may or may not be temporary and decrease once the marketing arrangement has ended.
FOR EDUCATIONAL AND INFORMATION PURPOSES ONLY; NOT INVESTMENT ADVICE.
This advertisement is for educational and informational purposes only. All material information contained in this advertisement is based on information generally available to the public, which public information is believed to be reliable and accurate. Nevertheless, Raging Bull can guarantee the accuracy or completeness of the information. This advertisement does not purport to be a complete analysis of any company's financial position. This advertisement or any statements made in it is not, and should not be construed to be, personalized investment advice directed to or appropriate for any particular individual.
The statements made in this advertisement should NOT be relied upon for purposes of investing in the companies mentioned in this advertisement, nor should they be construed as a personalized recommendation to you to buy, sell, or hold any position in any security mentioned in this advertisement or in any other security or strategy.
It is strongly recommended that you consult a licensed or registered professional before making any investment decision.
SUBSTANTIAL RISK INVOLVED.
Any individual who chooses to invest in any securities of the companies mentioned in this advertisement should do so with caution.
Investing or transacting in any securities involves substantial risk; you may lose some, all, or possibly more than your original investment. Readers of this advertisement bear responsibility for their own investment research and decisions,
and should use information from this advertisement only as a starting point for doing additional independent research in order to allow individuals to form their own opinion regarding investments.
It is easy to lose money investing or trading, and we recommend always seeking individual advice from a licensed or registered professional and educating yourself as much as possible before considering any investments.
Our reports/releases are a commercial advertisement and are for general information purposes ONLY. A portion of our business is engaged in the marketing and advertising companies for monetary compensation. Never invest in any stock featured on our site or emails unless you can afford to lose your entire investment. The disclaimer is to be read and fully understood before using our services, joining our site or our email/blog list as well as any social networking platforms we may use. A portion of RagingBull's business model is to receive financial compensation to promote public companies. To conduct investor relations advertising, marketing and publicly disseminate information not limited to our websites, email, SMS, push notifications. This compensation is a major conflict of interest in our ability to provide unbiased reporting. Therefore, this communication should be viewed as a commercial advertisement only. Note, we periodically conduct interviews and issue stock alerts that we are not compensated for. These are purely for the purpose of company awareness, and to generate subscription revenues. In cases where a third party is involved, please note we have not investigated the background of the hiring third party or parties. The third party, profiled company, or their affiliates likely wish to liquidate shares of the profiled company at or near the time you receive this communication, which has the potential to hurt share prices. Frequently, companies profiled in our alerts may experience a large increase in volume and share price during the course of investor relations marketing, which may end as soon as the corporate awareness program ceases. Our emails may contain forward-looking statements, which are not guaranteed to materialize due to a variety of factors. We do not guarantee the timeliness, accuracy, or completeness of the information on our website / media webpage. The information in our website / media webpage is believed to be accurate and correct but has not been independently verified and is not guaranteed to be correct.
NOT AN INVESTMENT ADVISOR OR REGISTERED BROKER.
Raging Bull, or any of their owners, employees or independent contractors is not currently registered as a securities broker-dealer, broker, investment advisor (IA), or IA representative with the U.S. Securities and Exchange Commission, any state securities regulatory authority, or any self-regulatory organization.
USE OF FORWARD-LOOKING STATEMENTS.
Certain statements made in this advertisement may constitute forward-looking statements within the meaning of Section 27A of the Securities Act of 1933 and 21E of the Exchange Act of 1934. Forward-looking statements often include words such as "believes," "anticipates," "estimates," "expects," "projects," "intends," or other similar expressions of future performance or conduct. Forward-looking statements are based on expectations, estimates, and projections at the time the statements are made and are not statements of historical fact.
They involve many risks and uncertainties that could cause actual results or events to differ materially from those presently anticipated.
There is no guarantee that past performance will be indicative of future results.
Raging Bull does not undertake an obligation to update forward-looking statements in light of new information or future events. Readers can and should review all public SEC filings made by the companies profiled in the Advertisements at https:// www. sec. gov/edgar/ searchedgar/companysearch
TRADEMARKS.
All trademarks used in this advertisement are the property of their respective trademark holders and no endorsement by such owners of the contents of the advertisement is made or implied.