*Sponsored by Winning Media
As I mentioned last night, there are some unbelievable opportunities in the market right now, especially in the small-cap sector.
Just last week, I helped you identify 🔎some stocks that made terrific gains in a very short period of time.
Those prices didn't jump because the company suddenly changed its business model or developed a cure for some disease.
Rather, they rallied because they were selling at such depressed levels that it was literally stupid for them to stay there much longer.
Today, I have another idea that I think is "stupid" to see it trading where it is right now, and sometimes you just gotta say – enough is enough.
If you care at all about small stocks forgotten in the "bargain basement," then you need to look this one up immediately:
Avalon GloboCare Corp
(Nasdaq:
ALBT
)
Top of the list should be the fact that just this morning, ALBT announced a key patent filed with one of the most prestigious universities in the world – Massachusetts Institute of Technology (MIT).
If you have been following the ABLT story like I have, you know this is going to have considerable implications for the company.
This patented technology could be a huge upside driver for ALBT as they grow their lab testing services.
But why else should you care about a little stock trading for under $1 right now?
Great question.  
For starters, consider that ALBT traded over 75% higher than its current price just a few weeks ago.
Has anything materially changed about the company since then to cause this decline?  
The only news I see is about the company expanding its services into new states and the launch of a new product. 
ALBT announced its earnings on August 14th, and the stock shot up in the days following.  Then, on super light volume, the stock drifted lower once again.
If you ask me, this makes no sense at all.  It reminds me of the typical market maker games that get played in the doldrums of summer when all the buyers are on vacation.
Get this…  
Right now, ALBT is sporting a measly market cap of around $10M (according to Yahoo!), yet over the last few months, it has developed into a premier genetic testing lab that generated $14.7M in sales in 2022 with $8M in gross profit!
Does that sound like a value play to you?! 
Stop and ask yourself if you think a stock with those kinds of metrics is likely to head higher or lower from here?  🤔
I don't think you need to be a stock analyst to know the answer to that!
Look at some of these stats I pulled directly from ALBT's recent investor presentation from a few weeks ago:

ALBT also laid out goals to accelerate precision diagnostics related to better, safer future development of genetic-based testing, large-scale lab testing related to immune system functionality, pharmacogenomics, toxicology monitoring and immune wellness maintenance.
ALBT also divulged a staggering 56% insider ownership of the stock!
You really can't ask for much more confidence from insiders who know the company best than ownership like that.
A big wild card for ALBT right now is the recent announcement of their partnership for the "KetoAir device". 
This device was just announced, and we don't have official sales numbers yet.
ALBT said they partnered with Qi Diagnostics to exclusively distribute the KetoAir in North America, South America, the U.K., and the EU.
KetoAir is the first breathalyzer on the market that uses an AI nutritionist bundled with the nanosensor-based breathalyzer for ketogenic health management. The KetoAir breathalyzer measures the keto status and logs the diet records in the KetoAir app. At the same time, the AI nutritionist analyzes the dietary plan and acts as a companion consultant by providing personalized nutritional and exercise recommendations to help achieve the person's ultimate health goal.
It's a pretty fascinating development if you ask me and could provide more great upside if they are successful in selling this.
ALBT also just updated investors on their plans moving forward.  
They said, "Our goal is to take advantage of a unique roll-up opportunity within the highly fragmented market for laboratory testing and services. By targeting laboratories with strong financial track records and niche-market advantages, we believe we can effectively leverage LSM's experience and infrastructure to achieve significant synergies with respect to revenue growth and market share."
I love companies with a "roll-up strategy."  
This is where you find a sector that has a lot of small competitors, and you acquire them to build a much larger company that trades at a significant premium to where the individual companies would trade.
When you buy private companies and roll them up into a publicly traded stock, it just makes sense that the stock would trade at a much higher multiple than what they acquired.  
At the end of the day, I love the acquisition model that ALBT is pursuing.  I think the new products they have introduced have strong market potential.  Even if they fumble the ball a little on their rollout, the stock just makes no sense to me at these prices, and best-case scenario, we could see a home run from here ⚾.
I really encourage you to take some time today and do your own homework on this stock and see if it makes sense for you. No matter what you do, always make sure you make trades where you have a good game plan and understand the risks involved.  Everything in life and trading is risky, so make sure you know what you are getting yourself into before you ever decide to buy anything.
ALBT is a commercial-stage company dedicated to developing and delivering innovative, transformative, precision diagnostics and clinical laboratory services. Avalon is establishing a leading role in the innovation of diagnostic testing, utilizing proprietary technology to deliver precise, genetics-driven results.   The Company also provides laboratory services, offering a broad portfolio of diagnostic tests, including drug testing, toxicology, and a broad array of test services, from general bloodwork to anatomic pathology, and urine toxicology.   For more information about Avalon GloboCare, please visit their investor page.
Have a great day, and I will follow up with you on this idea very soon!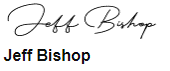 P.S. If you're new (or just haven't done it yet), make sure you join our exclusive SMS list. 📲  All you need to do is text the word "RAGE" to (888) 404-5747 to get all of my latest HOT STOCK ideas and access to live trading events!
*This investment involves substantial risk. Please see full disclosure below, and detailed discussion of risks and atypical results.
*PAID ADVERTISEMENT.

Raging Bull has been paid fifteen thousand dollars from Winning Media who was compensated by One Eyed Jack Media for advertising Avalon Global Care Corp from a period beginning on September 4 through September 6, 2023. RagingBull has previously been paid fifteen thousand dollars via ach bank transfer by Lifewater Media for advertising Avalon GloboCare from a period beginning on March thirteenth, 2023 through March fourteenth of the same year. RagingBull has been previously paid ten thousand dollars via ach bank transfer by Lifewater Media for advertising Avalon GloboCare from a period beginning on February thirteenth, 2023 through February fourteenth of the same year. The third party, Company, or their affiliates may own and likely wish to liquidate shares of the Company at or near the time you receive this advertisement, which has the potential to hurt share prices. As a result of this advertisement and other marketing efforts, Raging Bull may receive advertising revenue from new advertisers and collect email addresses from readers that it may be able to monetize. As of the date of this advertisement, the owners of Raging Bull, do not hold a position in Avalon GloboCare. This advertisement and other marketing efforts may increase investor and market awareness, which may result in an increased number of shareholders owning and trading the securities of Avalon GloboCare, increased trading volume, and possibly an increased share price of the Avalon GloboCare securities, which may or may not be temporary and decrease once the marketing arrangement has ended. As of the date of the issuance of this advertisement, the owners of Raging Bull do not hold a position in Avalon GloboCare, though they reserve the right to buy or sell shares in the covered company at any time following the dissemination of this communication

FOR EDUCATIONAL AND INFORMATION PURPOSES ONLY; NOT INVESTMENT ADVICE.

This advertisement is for educational and informational purposes only. All material information contained in this advertisement is based on information generally available to the public, which public information is believed to be reliable and accurate. Nevertheless, Raging Bull can guarantee the accuracy or completeness of the information. This advertisement does not purport to be a complete analysis of any company's financial position. This advertisement or any statements made in it is not, and should not be construed to be, personalized investment advice directed to or appropriate for any particular individual.

The statements made in this advertisement should NOT be relied upon for purposes of investing in the companies mentioned in this advertisement, nor should they be construed as a personalized recommendation to you to buy, sell, or hold any position in any security mentioned in this advertisement or in any other security or strategy.

It is strongly recommended that you consult a licensed or registered professional before making any investment decision.

SUBSTANTIAL RISK INVOLVED.

Any individual who chooses to invest in any securities of the companies mentioned in this advertisement should do so with caution.

Investing or transacting in any securities involves substantial risk; you may lose some, all, or possibly more than your original investment. Readers of this advertisement bear responsibility for their own investment research and decisions,

and should use information from this advertisement only as a starting point for doing additional independent research in order to allow individuals to form their own opinion regarding investments.

It is easy to lose money investing or trading, and we recommend always seeking individual advice from a licensed or registered professional and educating yourself as much as possible before considering any investments.

NOT AN INVESTMENT ADVISOR OR REGISTERED BROKER.

Raging Bull, or any of their owners, employees or independent contractors is currently registered as a securities broker-dealer, broker, investment advisor (IA), or IA representative with the U.S. Securities and Exchange Commission, any state securities regulatory authority, or any self-regulatory organization.

USE OF FORWARD-LOOKING STATEMENTS.

Certain statements made in this advertisement may constitute forward-looking statements within the meaning of Section 27A of the Securities Act of 1933 and 21E of the Exchange Act of 1934. Forward-looking statements often include words such as "believes," "anticipates," "estimates," "expects," "projects," "intends," or other similar expressions of future performance or conduct. Forward-looking statements are based on expectations, estimates, and projections at the time the statements are made and are not statements of historical fact.

They involve many risks and uncertainties that could cause actual results or events to differ materially from those presently anticipated. There is no guarantee that past performance will be indicative of future results.

Raging Bull does not undertake an obligation to update forward-looking statements in light of new information or future events. Readers can and should review all public SEC filings made by the companies profiled in the Advertisements at

TRADEMARKS.

All trademarks used in this advertisement are the property of their respective trademark holders and no endorsement by such owners of the contents of the advertisement is made or implied.

WE MAY HOLD SECURITIES DISCUSSED.

Ragingbull.com, LLC, its owners, and its employees may purchase, sell, or hold long or short positions in securities of the companies mentioned in this communication.