*Sponsored by Sica Media
Hey Folks, Jeff Bishop here.
After a rough week last week, I started to bang the table 🧑‍⚖️ that a short-term reversal was likely last Friday.
It turns out that was right, and we've seen some very nice moves in the last few days, just like the 30%+ gain for that small E-sports company I brought to your attention on Monday.
After ORCL and AAPL both disappointed tech investors yesterday, the market is struggling to continue the move higher.
With the market so choppy right now, I think it is very important to keep looking for ideas that can make the moves we want, regardless of market direction.
This is exactly why I love having a "go-to" list of small stocks at any given time.
Those tiny stocks can have "option-like moves" without ever having to pay a high commission for trading. In fact, most brokers now let you trade stocks for free (I love it! 💓).
When it comes to fast-moving small-cap stocks, there is a unique opportunity that you need to look into right away  –
EMX Royalty (NYSE: EMX)

This stock is just loaded with potential right now, and I love how it is just now starting to turn the corner, as you'll see in the chart I posted below. 
The main reason that it is important that you put EMX top of your list today is that the stock is in "rally mode" right now if you look at trading the last few days.
Like I said, the market is having trouble holding gains, but EMX has been quietly making significant gains right under the noses of most investors. 
And it is at a very important technical point at this very moment.  It could get spicy from here! 🌶️
Just this morning, EMX rewarded investors with another great piece of news that it has optioned off another project of theirs.
This unique business model enables the company to have an interest in literally hundreds of mining projects all over the world with limited risk.
Think of it as fractionalization of mining.
Just like when you buy one share of SPY you effectively own a small piece of 500 companies, you can now do the same thing with mining projects all over the world with EMX.
This gives the investor exposure to a lot of opportunities but limits their risk through diversification – all for around $2 a share right now.
It's pretty brilliant if you ask me!
And because of the rising geopolitical tensions (the increasing possibility of another war while Russia and Ukraine continue to duke it out🥊… OPEC+ countries cutting oil production to keep prices high⛽… always something *SIGH*). 
All of these factors actually play into the hands of natural resource investors, and you would be hard-pressed to find a stock more diversified in projects around the world than EMX.
The market is already catching on to this, and I think that is why the stock has been on a quiet rally the last week or so.
What makes EMX Royalty so special right now?
The value it offers the precious, base and battery metals miners (covering all the bases)!
The Perfect Offering at the Perfect Time
EMX has a global portfolio of producing, developing and exploration-stage royalty properties. Basically, it owns the mineral rights on a lot of land, and anyone who wants to mine the goodies must pay EMX royalties for the pleasure.
That's like Airbnb owners being paid rents (aka royalties) for the use of their properties.
Impressively, EMX holds royalty rights in 13 countries: the U.S. 🇺🇲, Canada 🇨🇦, Argentina 🇦🇷, Australia 🇦🇺, Chile 🇨🇱, Finland 🇫🇮, Haiti 🇭🇹, Mexico 🇲🇽, Norway 🇳🇴, Peru 🇵🇪, Serbia 🇷🇸, Sweden 🇸🇪, and Turkey 🇹🇷 (did you know there were emoji flags for all of these??).
This global portfolio includes 250 projects that include gold, silver, copper, nickel, cobalt, zinc, molybdenum, lead and other metals!
All of this translates into immediate cash flow, future development of mines, and long-term access to additional discoveries. 
In fact, just yesterday, EMX announced they received a royalty payment of $6.67 million – to reiterate…that was just yesterday.
A significant portion of EMX's expertise has been focused on organically generating royalties. 
EMX's management team are big believers in putting boots on the ground 🥾 to identify opportunities and cultivate promising partnerships with companies of all sizes. 
The goal? To purchase and develop valuable assets. 
Seriously, EMX has one of the sweetest business models I've ever seen.
EMX says that in addition to steady cash flow that has preserved working capital, their model has generated 17% annual share price growth since its inception.
That's a pretty impressive statement, isn't it?
But there's something even better about the company than that…
Better Than a Nice Dinner
The stock is hovering near the $2 mark. 
And I love stocks that hang out between a dollar and $2. They're my bread and butter when I'm looking for big upward moves on non-options plays.
There's just something magic about that price range… 
I can buy a lot of shares and not break the bank.
Of course, savvy investors must exercise due diligence and ensure the company is fundamentally sound…
From everything I've been digging into, I believe EMX Royalty is exactly that.
The company has an excellent management team leading its growth. 
David Cole, its president, CEO, and director has guided the company from a one-property junior explorer in Serbia – with a market capitalization of $2.43 million) to a globally diversified royalty company with a market cap of over $200 million today. 
That's nearly a 100x gain in market value (so far)!
Now, while the business side is an important component to consider – always – there are some interesting technicals I see when I look at EMX's chart…
And I'm not the only one seeing the major upside potential here.
H.C. Wainwright's analyst Heiko Ihle has even set a price target of $4.75. 
That's 144% higher than its current price, as pointed out by TipRanks…

I think this is a great idea and with the recent breakout in the stock price, it merits your attention immediately.
Please… as always, do your own homework, and make sure you have a game plan in place that makes sense for you before you ever trade anything. 
You can start by checking out EMX's website here. You'll see an entire Investors tab that has great resources.
In the meantime, happy trading! Let's hope for a continued move higher in the markets today…
Here's to YOUR success,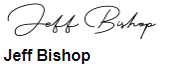 P.S. If you're new (or just haven't done it yet), make sure you join our exclusive SMS list. 📲  All you need to do is text the word "RAGE" to (888) 404-5747 to get all of my latest HOT STOCK ideas and access to live trading events!
*This investment involves substantial risk. Please see full disclosure below, and detailed discussion of risks and atypical results.
---
*PAID ADVERTISEMENT. RagingBull has been paid fourteen thousand five hundred dollars by ach bank transfer by Sica Media who was compensated by a third party not affiliated with the Company for advertising EMX Royalty Corp from a period beginning on September 13 through September 15, 2023. The third party, Company, or their affiliates may own and likely wish to liquidate shares of the Company at or near the time you receive this advertisement, which has the potential to hurt share prices. This advertisement and other marketing efforts, including alerts, may increase investor and market awareness, which may result in an increased number of shareholders owning and trading the securities of EMX Royalty Corp, increased trading volume, and possibly an increased share price of EMX Royalty Corp's securities, which may or may not be temporary and decrease once the marketing arrangement has ended. As a result of this advertisement and other marketing efforts, Raging Bull may receive advertising revenue from new advertisers and collect email addresses from readers that it may be able to monetize. As of the date of the issuance of this advertisement, the owners of Raging Bull do not hold a position in EMX Royalty Corp, though they reserve the right to buy or sell shares in the covered company at any time following the dissemination of this communication.
FOR EDUCATIONAL AND INFORMATION PURPOSES ONLY; NOT INVESTMENT ADVICE. This advertisement is for educational and informational purposes only. All material information contained in this advertisement is based on information generally available to the public, which public information is believed to be reliable and accurate. Nevertheless, Raging Bull can guarantee the accuracy or completeness of the information. This advertisement does not purport to be a complete analysis of any company's financial position. This advertisement or any statements made in it is not, and should not be construed to be, personalized investment advice directed to or appropriate for any particular individual. The statements made in this advertisement should NOT be relied upon for purposes of investing in the companies mentioned in this advertisement, nor should they be construed as a personalized recommendation to you to buy, sell, or hold any position in any security mentioned in this advertisement or in any other security or strategy. It is strongly recommended that you consult a licensed or registered professional before making any investment decision.
SUBSTANTIAL RISK INVOLVED. Any individual who chooses to invest in any securities of the companies mentioned in this advertisement should do so with caution. Investing or transacting in any securities involves substantial risk; you may lose some, all, or possibly more than your original investment. Readers of this advertisement bear responsibility for their own investment research and decisions, and should use information from this advertisement only as a starting point for doing additional independent research in order to allow individuals to form their own opinion regarding investments. It is easy to lose money investing or trading, and we recommend always seeking individual advice from a licensed or registered professional and educating yourself as much as possible before considering any investments.
Our reports/releases are a commercial advertisement and are for general information purposes ONLY. A portion of our business is engaged in the marketing and advertising companies for monetary compensation. Never invest in any stock featured on our site or emails unless you can afford to lose your entire investment. The disclaimer is to be read and fully understood before using our services, joining our site or our email/blog list as well as any social networking platforms we may use. A portion of RagingBull's business model is to receive financial compensation to promote public companies. To conduct investor relations advertising, marketing and publicly disseminate information not limited to our websites, email, SMS, push notifications. This compensation is a major conflict of interest in our ability to provide unbiased reporting. Therefore, this communication should be viewed as a commercial advertisement only. Note, we periodically conduct interviews and issue stock alerts that we are not compensated for. These are purely for the purpose of company awareness, and to generate subscription revenues. We have not investigated the background of the hiring third party or parties. The third party, profiled company, or their affiliates likely wish to liquidate shares of the profiled company at or near the time you receive this communication, which has the potential to hurt share prices. Frequently, companies profiled in our alerts may experience a large increase in volume and share price during the course of investor relations marketing, which may end as soon as the corporate awareness program ceases. Our emails may contain forward-looking statements, which are not guaranteed to materialize due to a variety of factors. We do not guarantee the timeliness, accuracy, or completeness of the information on our website / media webpage. The information in our website / media webpage is believed to be accurate and correct but has not been independently verified and is not guaranteed to be correct.
NOT AN INVESTMENT ADVISOR OR REGISTERED BROKER. Raging Bull, or any of their owners, employees or independent contractors is not currently registered as a securities broker-dealer, broker, investment advisor (IA), or IA representative with the U.S. Securities and Exchange Commission, any state securities regulatory authority, or any self-regulatory organization.
USE OF FORWARD-LOOKING STATEMENTS. Certain statements made in this advertisement may constitute forward-looking statements within the meaning of Section 27A of the Securities Act of 1933 and 21E of the Exchange Act of 1934. Forward-looking statements often include words such as "believes," "anticipates," "estimates," "expects," "projects," "intends," or other similar expressions of future performance or conduct. Forward-looking statements are based on expectations, estimates, and projections at the time the statements are made and are not statements of historical fact. They involve many risks and uncertainties that could cause actual results or events to differ materially from those presently anticipated. There is no guarantee that past performance will be indicative of future results. Raging Bull does not undertake an obligation to update forward-looking statements in light of new information or future events. Readers can and should review all public SEC filings made by the companies profiled in the Advertisements at
https://www.sec.gov/edgar/searchedgar/companysearch
TRADEMARKS. All trademarks used in this advertisement are the property of their respective trademark holders and no endorsement by such owners of the contents of the advertisement is made or implied.