*Sponsored by Sica Media
I have been pounding the table on the market reversal and that has certainly happened this week.
That has led to a phenomenal week of trading, and I am looking to close out Friday strong as I head into the long weekend – I hope you are too!
Right now, I want to bring your attention to what I honestly feel is the only stock you should be looking at today.
If you recall, I discussed this stock about a week ago, and said that I thought it was a great candidate for a reversal play:
NLS Pharmaceutics AG
(Nasdaq
: NLSP
)
At that time, the stock was purely a "technical breakout" idea.  The stock had been trading in a very tight range for nearly a month and the setup was perfect, I thought at least, for a breakout at some point.
NLSP did in fact make a double-digit move higher, and then consolidated one more time before making a clear breakout move higher, this time over 20% as it finally got back above $1 yesterday.
While the price move has been great, it's what the company quietly announced this week that really has my attention.
You see, NLSP is not a high-profile stock, and they don't do a good job of "tooting their own horn," so to speak. 
Not a lot of analysts cover it (but those that do have an average price target nearly 400% higher from current levels!) and a few days ago the company dropped what I thought was a bombshell, buried inside of a non-descript press release.
Here is what I found especially fascinating from the release they issued:
''At this time we have received several non-binding term sheets for a potential partnership agreement within the pharmaceutical industry. The Company is still in negotiations, has not executed a definitive agreement, and no party is under any obligation to enter into or continue negotiations regarding a definitive agreement related to any transaction.''
They literally have interest in hand from other pharmaceutical companies looking to "partner" with them.
From my experience, other major pharma players like to form partnerships with companies that are in Phase 3 trials because if the trial is successful, then there is a brand new drug approved and ready to go to market.
Sure, it drives up the stock price a lot (good for shareholders of the company being acquired) if the company is successful in Phase 3, but the larger company is buying an asset that has very low risk at that point.
If you read the reports, NLSP's initial data is amazing. 
Right now, it looks like they have plenty of options to pick which partner would be the right fit for their Phase 3 trial.
NLSP also dropped this in their release which I thought went totally under the radar of most investors…
''On August 25, 2023, NLSP submitted a fast-track designation application for Mazindol ER for the treatment of narcolepsy to the FDA."
From the FDA's website, we can read that, "Fast track is a designation by the FDA of an investigational drug for expedited review to facilitate development of drugs that treat a serious or life-threatening condition and fill an unmet medical need. A drug may be granted Fast Track Designation if it is believed to have an impact on patient survival, day-to-day functioning, or if it is believed that the condition will progress in severity if left untreated. Standard reviews by the FDA for drug approval generally take about one year. A medicine that receives Fast Track Designation can be on the market within six months of the regulatory application.''
There are no guarantees, of course, but from what I read above, "Fast track drugs" can be on the market in 6 months from the regulatory application!
Folks, we are on the cusp of what I feel is something really big here.
NLSP is no longer just a "reversal play."
There are so many catalysts around this stock right now that it would be absolutely foolish for you not to dig in and do your own research on the opportunity right now.
I think it is late in the game to try and pick a big cap tech stock to trade right today.
Instead, my bet is on small stocks that have truly huge upside potential from here.  
And for me, I think NLSP fits the bill perfectly.
So what does NLS Pharmaceutics (NLSP) do?
NLSP is a clinical-stage pharmaceutical company focused on the discovery and development of innovative therapies for patients with rare and complex central nervous system (CNS) disorders.
Worldwide, over three million people are challenged by narcolepsy — an inability to regulate sleep-wake cycles. 
In the United States alone, 11 percent of children between four and eleven years old are distressed by a form of ADHD, creating a heavy burden on the individual, their families, and society as a whole. 
NLSP is seeking to address these markets and meet their needs. The proprietary drugs they're releasing are poised to dominate the global narcolepsy drugs  market that's projected to reach over $6.6 BILLION by 2030!
And just yesterday, the stock closed just over $1, the first time since July– but what do analysts have to say?
The analysts that cover it forecast NLSP to trade anywhere from $4 on the low side up to $6 on the higher side, as you can see on this chart from the Wall Street Journal…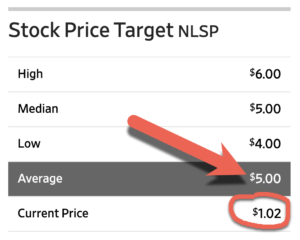 And, frankly, it's not hard to see why. 
The company has a long track record of success that puts them more than three times ahead of their nearest competitor…
And their proprietary Mazidol treatment could be the key to their total domination of the sector.
As it stands, Narcolepsy lacks what's called a "monotherapy" —  a one-step treatment, and most patients are treated with a cocktail of drugs that includes numerous Schedule I and II substances, including GHB (also known as the date rape drug).
This has left 94% of patients with the belief that a new, innovative, and safer  means of treating narcolepsy is required.
That's where Mazidol comes in…
It's a drug with a 30-year history of commercial use in the U.S. and Europe as an appetite suppressant under the name "Sanorex," and it's been used in Europe for nearly 40 years as an off-label treatment.
For those of you who don't know, an "off-label" treatment is one that a doctor prescribes for a use that the drug isn't necessarily intended for.
But now, NLSP is taking Mazidol into prime time as they undergo Phase 3 clinical trials, a process which we've seen lead to massive momentum for biotech stocks (as we saw during the Pandemic).
Like when AstraZeneca (AZN) launched clinical trials for a COVID vaccine — 
Investors who jumped in before the trial went live were capable of snatching up a 55% gain — in just three months!
They say history doesn't always repeat itself, but it often rhymes.
And since we've witnessed this same story play out like clockwork over the years…
I can't stress enough how important the Phase 3 trial is for NLSP.
This is the final leg of the journey when it comes to receiving full FDA approval for a drug, and if that is successful?  The rewards for shareholders could be massive. 
Receiving the trial authorization could be the start of a runup for NLSP, as we have already seen over the last few days.
If all continues to go well, a series of successful drug trials is capable of sending this stock into overdrive.
But it's not just about the product, or the testing — it's about the leadership behind this organization. Its roster of heavy hitters is absolutely stunning, and gives me a huge boost of confidence in their potential to make waves in the sector.
Leadership's wide range of expertise has landed NLSP partnerships with some of the top narcolepsy research institutions in the world, including:
Université de Lausanne (UNIL) (preclinical projects)

University of Berne (narcolepsy research), Swiss Narcolepsy Network (narcolepsy research) 

 (BVF Partners L.P (financial partnership) 

Narcolepsy Network

The Narcolepsy Foundation

The Sleep Consortium

Hypersomnia Foundation

Wake Up Narcolepsy
But just because I (and all of these institutions) love this stock doesn't mean you have to.  
It's critical that you do your own research before deciding if NLSP is right for your portfolio, and a great place to start would be right here at the company's website.
This is an urgent situation, so make sure you look into NLSP right away.
To YOUR Success!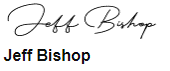 P.S. Make sure you text "RAGE" to (888) 404-5747 to get all of my latest HOT STOCK ideas!
DISCLAIMER

*PAID ADVERTISEMENT.

Raging Bull has currently been paid twelve thousand five hundred dollars from Sica Media who was compensated by a third party not affiliated with the Company for advertising

NLS Pharmaceutics AG

from a period beginning on September 1 through September 4, 2023. Raging Bull has previously been paid fifteen thousand dollars from Sica Media who was compensated by a third party not affiliated with the Company for advertising

NLS Pharmaceutics AG

from a period beginning on August 22 through August 24, 2023. The third party, Company, or their affiliates may own and likely wish to liquidate shares of the Company at or near the time you receive this advertisement, which has the potential to hurt share prices. This advertisement and other marketing efforts, including alerts, may increase investor and market awareness, which may result in an increased number of shareholders owning and trading the securities of

NLS Pharmaceutics AG

,

increased trading volume, and possibly an increased share price of

NLS Pharmaceutics AG

's securities, which may or may not be temporary and decrease once the marketing arrangement has ended.

As a result of this advertisement and other marketing efforts, Raging Bull may receive advertising revenue from new advertisers and collect email addresses from readers that it may be able to monetize. As of the date of the issuance of this advertisement, the owners of Raging Bull do not hold a position in

NLS Pharmaceutics AG

, though they reserve the right to buy or sell shares in the covered company at any time following the dissemination of this communication.

FOR COMMERCIAL AND INFORMATIONAL PURPOSES ONLY; NOT INVESTMENT ADVICE.

This advertisement is for commercial and informational purposes only. A portion of our business is engaged in the promotion, marketing, and advertising of companies including public companies. A portion of Raging Bull's business model is to receive financial compensation to promote public companies, conduct investor relations advertising and marketing, and publicly disseminate information regarding public companies through our websites email, SMS, and push notifications among other methods of communication. This compensation is a major conflict of interest in our ability to provide unbiased reporting. Therefore, this communication should be viewed as a commercial advertisement only. Note, we periodically conduct interviews and issue stock alerts that we are not compensated for. These are purely for the purpose of company awareness, and to generate subscription revenues. We have not investigated the background of the hiring third party or parties.

All material information contained in this advertisement is based on information generally available to the public, including information released to the public or filed by the Company with applicable regulators which public information is believed to be reliable and accurate. Nevertheless, Raging Bull cannot guarantee the accuracy or completeness of the information.

This advertisement does not purport to be a complete analysis of any company's financial position. This advertisement or any statements made in it is not, and should not be construed to be, personalized investment advice directed to or appropriate for any particular individual.

The statements made in this advertisement should NOT be relied upon for purposes of investing in the companies mentioned in this advertisement, nor should they be construed as a personalized recommendation to you to buy, sell, or hold any position in any security mentioned in this advertisement or in any other security or strategy.

It is strongly recommended that you consult a licensed or registered professional before making any investment decision.

SUBSTANTIAL RISK INVOLVED.

Any individual who chooses to invest in any securities of the companies mentioned in this advertisement should do so with caution.

Investing or transacting in any securities involves substantial risk; you may lose some, all, or possibly more than your original investment. Readers of this advertisement bear responsibility for their own investment research and decisions

and should use information from this advertisement only as a starting point for doing additional independent research in order to allow individuals to form their own opinion regarding investments.

It is easy to lose money investing or trading, and we recommend always seeking individual advice from a licensed or registered professional and educating yourself as much as possible before considering any investments.  Never invest in any stock featured in this advertisement, on our site or emails unless you can afford to lose your entire investment.

NOT AN INVESTMENT ADVISOR OR REGISTERED BROKER.

Raging Bull, or any of their owners, employees or independent contractors is not currently registered as a securities broker-dealer, broker, investment advisor (IA), or IA representative with the U.S. Securities and Exchange Commission, any state securities regulatory authority, or any self-regulatory organization.

USE OF FORWARD-LOOKING STATEMENTS.

Our advertisements including this advertisement and related emails, reports and alerts may contain forward-looking statements, which are not guaranteed to materialize due to a variety of factors. We do not guarantee the timeliness, accuracy, or completeness of the information in this advertisement, related emails, reports or alerts or on our website or media webpage. This information is believed to be accurate and correct but has not been independently verified and is not guaranteed to be correct.  Certain statements made in this advertisement may constitute forward-looking statements within the meaning of Section 27A of the Securities Act of 1933 and 21E of the Exchange Act of 1934. Forward-looking statements often include words such as "believes," "anticipates," "estimates," "expects," "projects," "intends," or other similar expressions of future performance or conduct. Forward-looking statements are based on expectations, estimates, and projections at the time the statements are made and are not statements of historical fact.

They involve many risks and uncertainties that could cause actual results or events to differ materially from those presently anticipated. There is no guarantee that past performance will be indicative of future results.

Raging Bull does not undertake an obligation to update forward-looking statements in light of new information or future events. Readers can and should review all public SEC filings made by the companies profiled in the Advertisements at https:// www .sec .gov/edgar/searchedgar/companysearch

TRADEMARKS.

All trademarks used in this advertisement are the property of their respective trademark holders and no endorsement by such owners of the contents of the advertisement is made or implied.

WE MAY HOLD SECURITIES DISCUSSED.

Ragingbull.com, LLC, its owners, and its employees may purchase, sell, or hold long or short positions in securities of the companies mentioned in this communication.